The CMGC Foundation is an organization that assists communities to create sustainable economic development programs focused on water resources and improved energy efficiency. We provide grant writing, engineering and consulting services to further economic development, social services, and environmental stewardship. In collaboration with university resources, CMGC Foundation provides support to organizations seeking funding to finance development of community activities.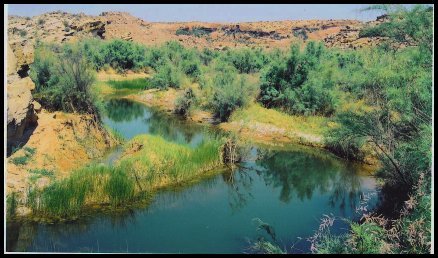 Most organizations do not have the staff resources necessary to develop new technology or to identify opportunities from academic technology transfer programs. A non-profit 501 (c)(3) corporation, the CMGC Foundation provides assistance to those looking for opportunities to adapt new technologies to their operations.
CMGC staff will also work with your organization to find federal or state funding for your projects.
David B. Burnett, the Director of The CMGC Foundation, is on the faculty of the Department of Petroleum Engineering at Texas A&M University. He directs research activities in the field of energy development and fresh water resources.
See more information on David Burnett.
Areas of Interest
Fresh water resources - desalination and waste water treatment
Independent oil and gas operations - cost effective technology for improving production
Business involvement in sustainable energy resources - identifying funding programs to convert waste byproducts into resources
Contact Information:
The CMGC Foundation
706A Park Place
College Station, TX 77840
Attn: David Burnett, Director
979-777-1974
e-mail: T629@cmgc.com